Main content starts here, tab to start navigating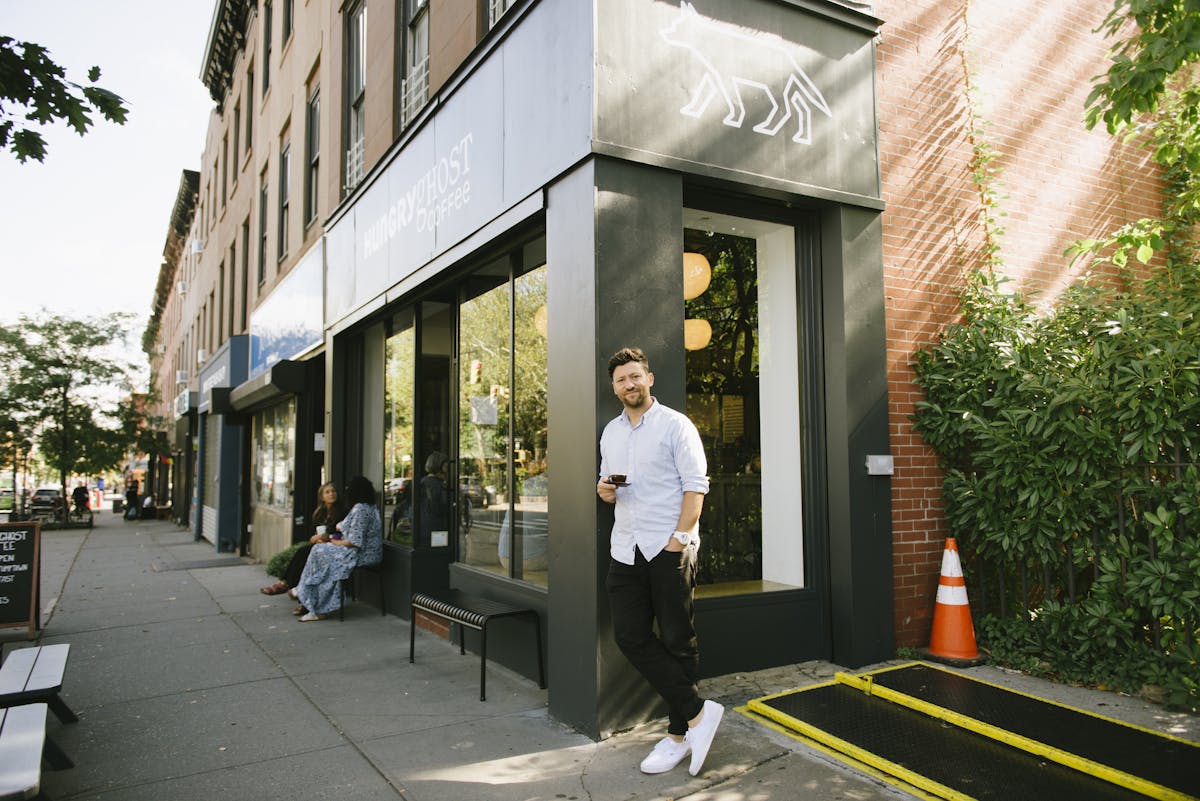 Murat Uyaroglu
Owner & Founder
Born and raised in Istanbul, Uyaroglu managed several hospitality businesses before moving to the United States. Murat completed his post-graduate work in International Business, complimenting his existing degree in Business Management and met his wife while studying in Washington D.C.
In 2006, he moved to Brooklyn and purchased Prospect Heights coffee shop PROSPECT PERK. Under his management, PROSPECT PERK became both a thriving business and a gathering place for the local community.
In 2012, Murat opened Hungry Ghost Coffee that serves both the Prospect Heights and Park Slope neighborhoods. In addition to his constant Hungry Ghost growth and expansion, Murat opened SWEET POLLY - a unique Prospect Heights cocktail bar - in November 2016.
Murat has trained with both Equal Exchange and Stumptown Coffee, adding these skills to his 15 years of experience running cafes, bars, and restaurants. Murat currently lives in Fort Greene, Brooklyn, with his wife and two children (both Brooklyn natives). He is an avid soccer player and can usually be found on the fields of Brooklyn Bridge Park when he's not at one of Hungry Ghost's locations.