Main content starts here, tab to start navigating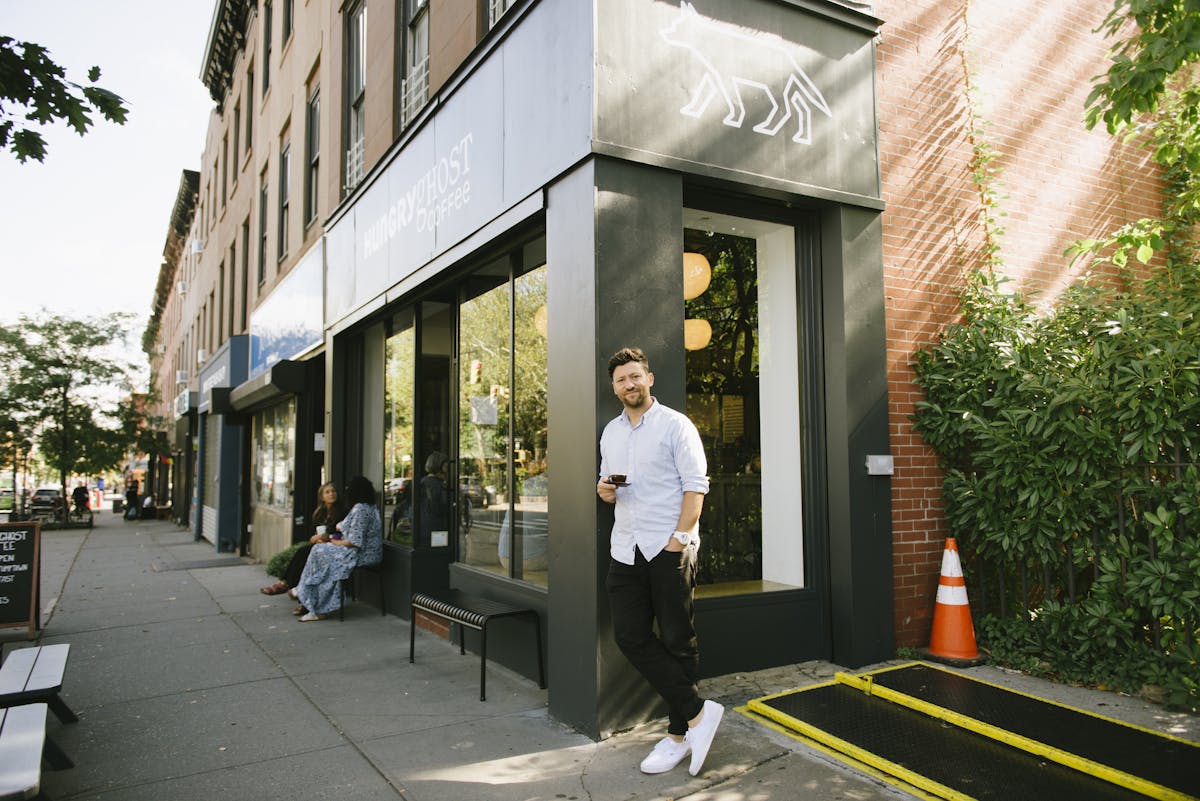 Murat Uyaroglu
Owner & Founder
Murat Uyaroglu has more than 20 years of experience operating cafes, bars, and restaurants. Born and raised in Istanbul, Murat studied management and ran several hospitality businesses in Turkey before heading to Washington, D.C. While there, Murat completed post-graduate work in international business.
D.C. is also where Murat met his future wife, Nora. The couple moved to Brooklyn in 2006. Soon after, Murat began his path as a coffee entrepreneur when he purchased a Prospect Heights coffee shop called Prospect Perk. Under his management, Prospect Perk became both a thriving business and a gathering place for the local community. After six years of successful operations, Murat decided it was time to build his own brand. He opened the first Hungry Ghost Coffee at its flagship location on Flatbush and Sixth Avenue in 2012.
Murat has trained with fair trade cooperative Equal Exchange as well as Stumptown Coffee. His goal with Hungry Ghost is for each store to fit into the local community, serving expertly-made coffee and menu items that fuel conversations and lively gatherings.
Murat currently lives in Fort Greene with Nora; and their two children Polly and Teo are born-and-raised Brooklynites. He is an avid soccer player who can usually be found on the fields of Brooklyn Bridge Park or walking his dog Penny Olson when he's not haunting one of Hungry Ghost's locations